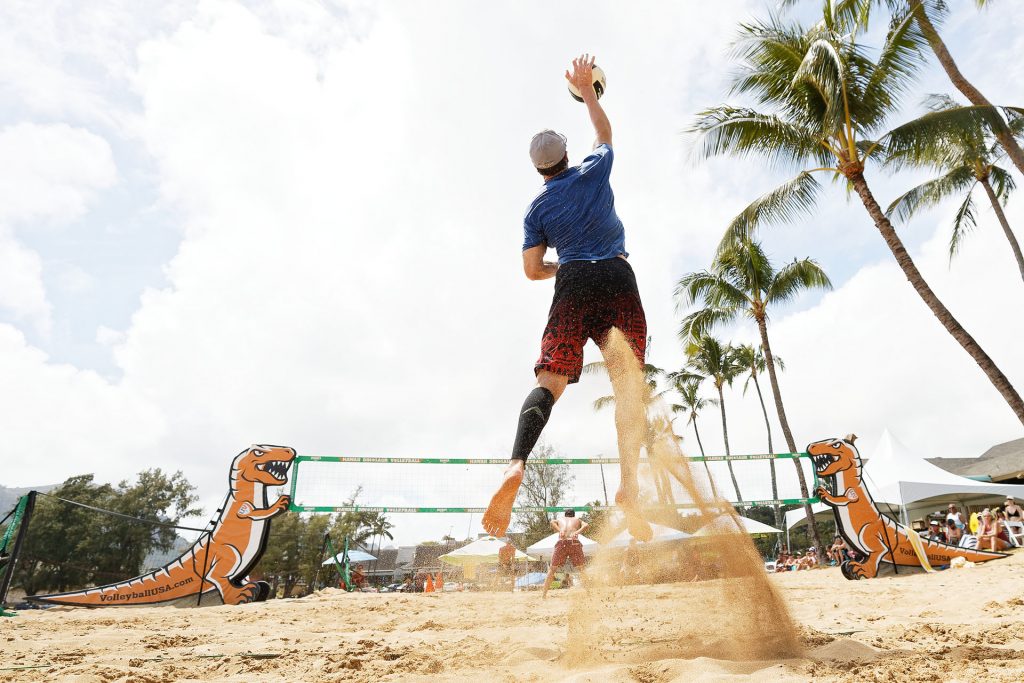 This episode of SANDCAST: Beach volleyball with Tri Bourne and Travis Mewhirter, is with the legendary, and ageless, John Hyden. At 47 years young, Hyden is still one of the best defenders in the United States, with his own beach facility just outside Nashville, Tennessee.
On this episode, we discuss:
- Hyden's transition from an indoor Olympian to a beach volleyball player grinding in qualifiers
- Hustling side jobs, like hanging Christmas lights, putting in synthetic turf putting greens, and almost getting attacked by a dog, until he turned the financial corner in beach.
- Building his team and system, beginning with Brad Keenan in 2007
- Why he and Sean Scott were so dominant
- Coaching up a young Tri – or Tree – Bourne, on volleyball and far more
- Launching his new facility in Nashville
- The final act of his playing career, and how much juice the young man has left in him
This episode is, as always, brought to you by Wilson Volleyball. Use our discount code, Sandcast-20, to get 20 percent off the best balls in the game! SHOOTS!
Play Now