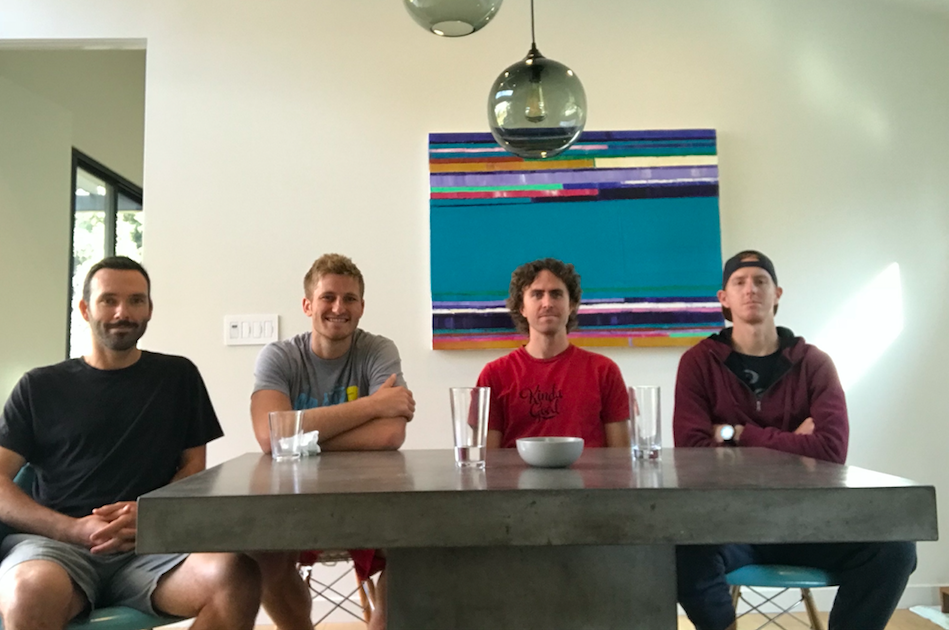 It's a wonder how they're not brothers, John Mayer and Billy Allen. Similar demeanors – calm, collected, neither too high nor too low. Similar styles of play – crafty, ball-control-oriented, hyper-efficient. Similar hobbies – reading, coaching, dadding.
Mayer thinks Allen has always been the better of the two. Allen thinks the same about Mayer. Any pandering to the crowd is done mostly in jest, Allen flexing after a float serve ace or a poke kill, though that's more than Mayer will generally do. He might offer the slightest of smiles.
One of their chief similarities one might notice – and will inevitably notice if you listen to their podcast, Coach Your Brains Out – is the importance they place on mindset, emphasizing the difference between a fixed mindset and a growth mindset.
"One thing I've learned is that we all have fixed mindsets and we don't even realize we have fixed mindsets," Mayer says on SANDCAST: Beach Volleyball with Tri Bourne and Travis Mewhirter. "It's really hard and the shift is never ending."
And neither, it's become evident, is their improvement.
Mayer, after making just three career AVP finals in his first 11 years on Tour – it should be noted that he also made a pair of Corona Wide Open finals in 2011 – made four in 2015 alone, winning in New Orleans with Ryan Doherty. It culminated in him being named AVP MVP.
Allen has seen a similar ascent. From 2004-2015, he failed to make a single AVP final, which set up a breakout pair of seasons in 2016 and '17, winning his first career AVP in Seattle in 2016 with Theo Brunner and following it up the next year with Stafford Slick. His win with Slick was sandwiched between a pair of finals appearances, the first in New York, where he fell to Taylor Crabb and Jake Gibb, and then San Francisco, where an injury limited Slick.
Allen and Mayer discuss their ascents, their shifts in mindsets and what their future looks like on SANDCAST.
Play Now