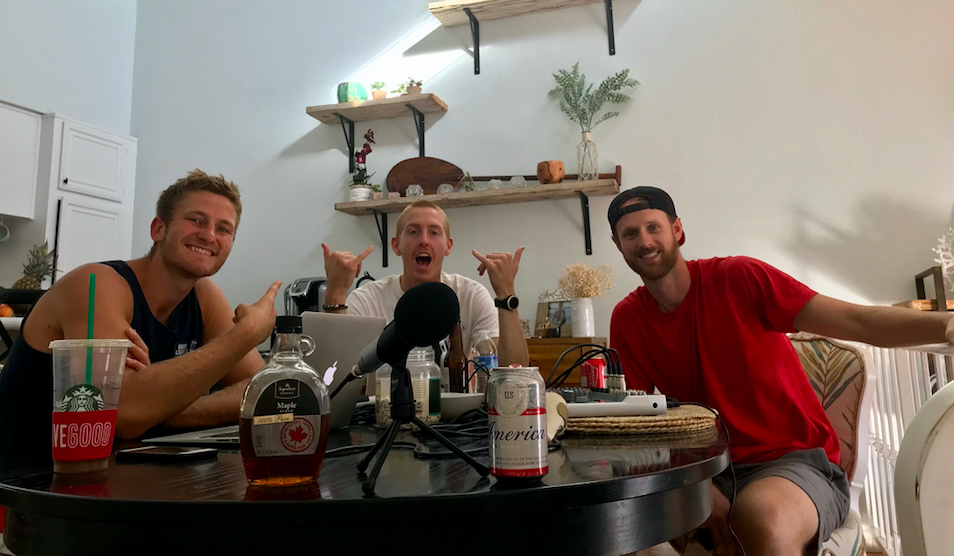 Chaim Schalk had been to the United States before. The Alberta native has actually been an American citizen his entire life -- his mother is an Iowan -- but as a kid raised in Red Deer, Schalk has been competing in the Canadian pipeline his entire life. 
Until now. 
After the 2017 season, Schalk, who finished fifth at the 2017 Beach Volleyball World Championships with longtime partner Ben Saxton, the 6-foot-5 defender made the decision to transfer to compete for the United States, homeland of his wife, Lane Carico, another top-flight U.S. defender whom he married on New Years Eve of 2015.
"It was probably halfway through the season when I considered what my options were going to be," Schalk said. "Me and Ben, we weren't, I don't think, were on the same page after a certain period of time. We had a really good run over five years but I was hoping we were going to become more consistent and we never actually won a tournament, and every team around our level has won a tournament. Every team. And that was one thing I wanted to do: I wanted to win.
"We'd get into these tournaments where we were so close and every time, something happened. Not to say that's the reason why I wanted to move on, because if it's not Ben, who am I going to win with?"
And that remains the No. 1 question for Schalk moving forward: Who will the erstwhile Canadian partner with?
Because of an FIVB transfer rule, Schalk will have to sit out of FIVB tournaments until October of 2019. He'll be an exclusively AVP talent, though it's possible he could compete in the World Series of Beach Volleyball, should it not fall under the FIVB umbrella, as it did not this past season.
He hasn't decided on anything; he hasn't ruled anything out.
It's just as possible he plays with Brazilian blocker Ricardo Santos, with whom he played in AVP New York and stunned Phil Dalhausser and Nick Lucena in the first round, as with a young and developing blocker.
For now, Schalk is rehabbing his pinky finger post-surgery, though the next time he steps on the sand, it'll be as a member of USA Volleyball.
WATCH: SANDCAST host Tri Bourne plays against SANDCAST guest Chaim Schalk in the Toronto semifinals: https://www.youtube.com/watch?v=t8BHlrar2wc&t=934s
Where to find Chaim Schalk:
Twitter: @chaimschalk 
Instagram: @Chaimer
Website: ChaimSchalk.com
Play Now