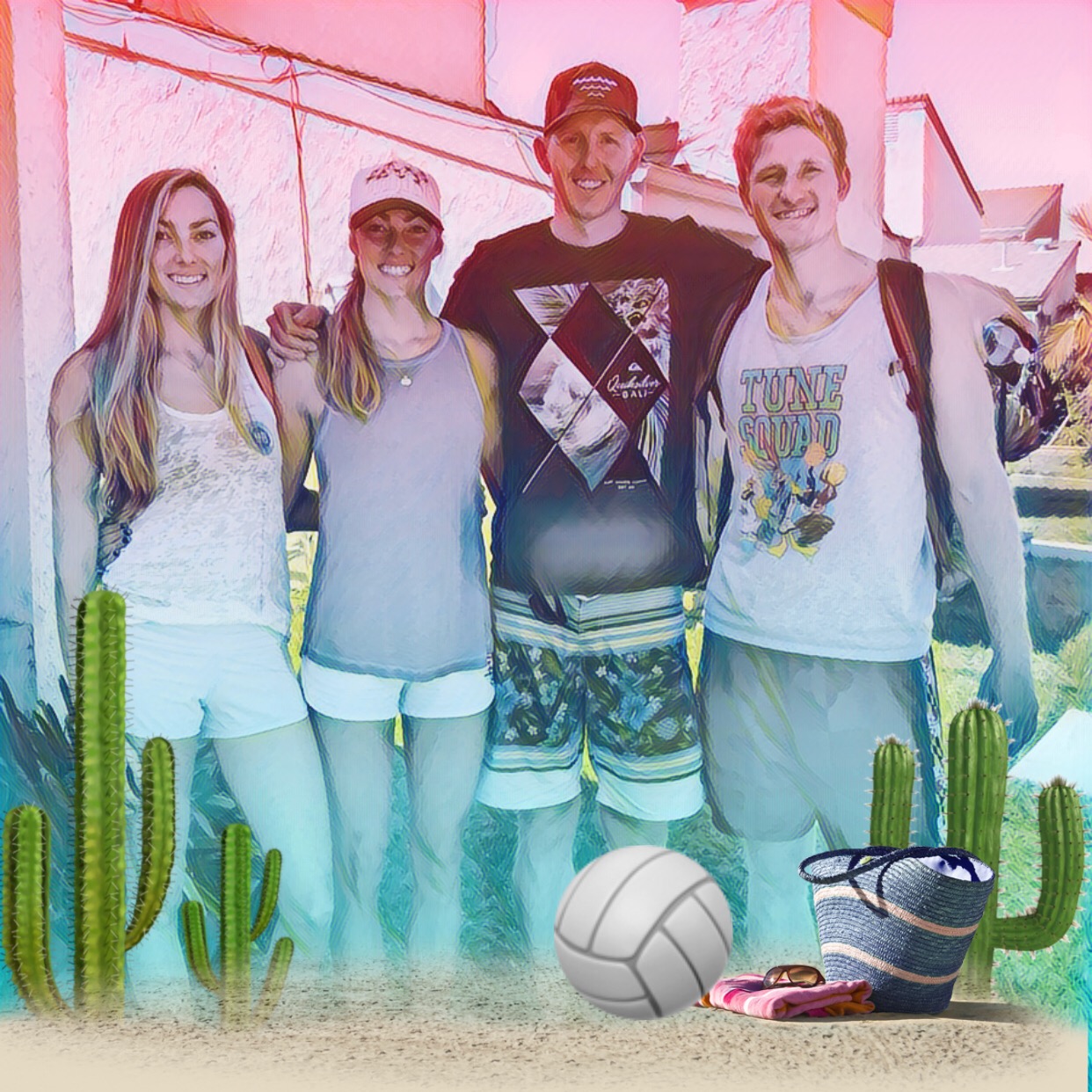 Don't let these Witts fool you, with their Colgate smiles and constant giggles and impossibly amiable personalities.
Then again, how could you not be fooled?
Was that McKenna in the Oakleys or Madison? Wasn't McKenna on the right? Or did they switch?
Hold on…it was Madison with the 4-centimeter tear in her ab…right? Or was that the other one, the one who looks just like her, down to the cascade of dirty blonde hair and almond-shaped eyes and what they call "twig-noodle" frames?
Kerri Walsh couldn't figure it out when she played the Witts in 2016. Neither could their high school teachers on the one occasion they swapped places in math and Spanish, though so overwhelming was their guilt and nerves that they never did it again.
"I was so nervous," McKenna Witt, now McKenna Thibodeau, said.
Yes, the Witt sisters are technically no longer. McKenna is now a Thibodeau, and Madison, recently engaged, will soon become a Willis.
The Thibodeau-Willis sisters don't exactly have the same ring as the Witt Sisters. No matter. They still have the same identical looks, despite an NVL official once attempting to change that, marking Madison with a No. 1.
Or hold on. Was that McKenna?
Not that it mattered. She washed it off anyway. McKenna had a tear in her ab, and she wasn't going to be picked on. Beyond that, Madison wasn't going to let another team complain about playing a pair of identical twins, especially when one of them is injured, and exposing which one that was could mean furthering the injury.
Simply put: You don't mess with a Witt, and you certainly don't mess with one when the other is on the same court.
"We're fierce competitors," Madison said,. Killers with a smile.
So hungry for success are they that in less than five years playing beach volleyball they've become All-Americans, finished their four years at Arizona with an 85-33 record, qualified for an AVP in San Francisco in 2016, grinded through an NVL qualifier in 2017 and advanced to the semifinals, picked up their Masters degrees doing a grad year indoors with Cal Baptist all the while planning McKenna's wedding.
Now they're the poster girls for P1440, selected as one of the tour's developmental teams.
It appears to have been a smooth ride for the Witts. Little turbulence, few setbacks, the American Dream from a pair of sisters who are as likable as they are marketable. Their path has been quite the contrary, and they like it that way.
They love telling the story about how they were cut from their seventh-grade team, touching a ball for the first time in an organized setting in eighth grade. They aren't necessarily enamored with their 13-15 record at Arizona as freshmen, but they're able to look back upon it with fondness, for prior to the season, they had to relearn how to throw a ball, let alone hit one. They're not kidding, either. Their coach, Steve Walker, didn't like how they threw a ball, which replicates the mechanics for an arm swing. So in their first week as collegiate beach volleyball players...they threw volleyballs.
"Looking back, we loved the process," Madison said. "Steve would always say 'Rome isn't built in a day' and man is that true… The process is beautiful. You don't grow on mountaintops."
They didn't. And their steep growth created a style they refer to as "scrappy, weird athletic, and fun."
The weird athletic can be up for interpretation. The fun part is not. They're contagious, these Witts, forever smiling, laughter providing the soundtrack to their conversations, humble from an upbringing ground in faith.
"We'll do whatever is takes to win," McKenna said. "But we'll still be nice."
Play Now