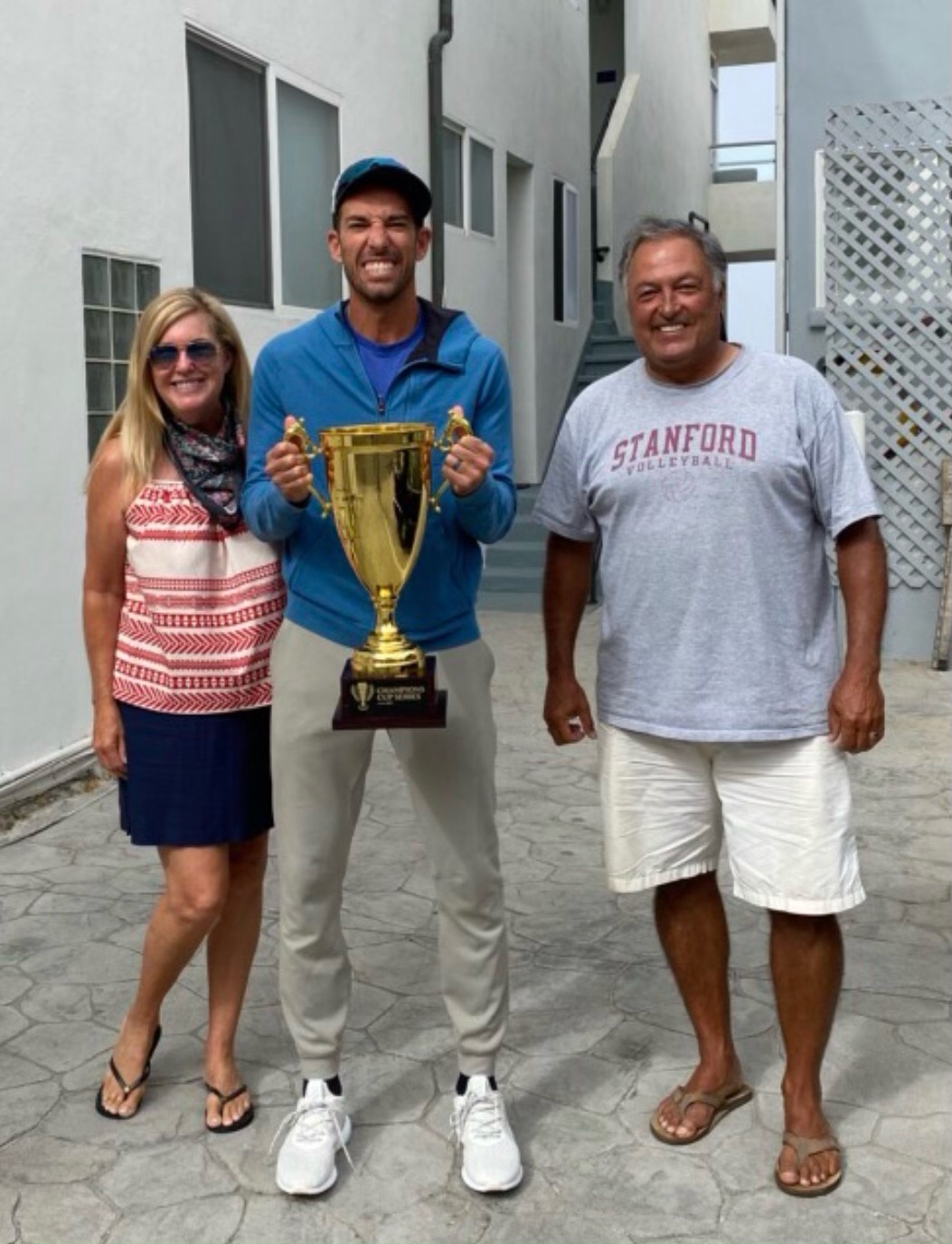 This episode of SANDCAST: Beach volleyball with Tri Bourne and Travis Mewhirter, features one of the greatest unsung heroes in the sport of beach volleyball: Greg Delgado. 
Delgado is, simply, the man who saved beach volleyball in 2020. 
He and Mark Paaluhi, co-founder of Sand Court Experts, made an arrangement with the city of Hermosa Beach so that the players could legally play beach volleyball and train for the AVP Champions Cup. 
Born was one of the coolest communities on the AVP: The 16th street training center. 
On this episode, we discuss:
- What this summer was like, to see every single top professional training, every morning, at 16th Street
- How Delgado was able to persuade the city of Hermosa Beach to allow the professionals to train without risking a ticket (it was illegal to play beach volleyball at the time)
- A hilarious story of Taylor Crabb throwing a massive party at Delgado's house in 2017, without Delgado knowing about it
If you haven't met Delgado, I cannot recommend it highly enough that you introduce yourself, and express gratitude for what he was able to do for the AVP players this summer. He created a community at a time when community was most needed. 
Thanks, as always, for listening to SANDCAST, which recently topped the charts for the most listened-to volleyball podcast in six countries! Your support means the world, and we hope you had the MERRIEST OF CHRISTMASES and happiest of New Years! So long, 2020!
If you're looking for last-minute Christmas ideas, we know the perfect gifts for the beach volleyball fans in your family. Check out Wilson volleyball, and use our discount code, Sandcast-20, to get 20 PERCENT OFF! 
And, if you're looking for a legit backpack, our guys at Kamena Outdoor make the absolute best backpacks on the beach, with more than 17 years of tweaking and modifying to make it the perfect, long-lasting backpack you need. Use our discount code DIGME to get another 20 PERCENT OFF!
Thanks, as always, to you, the listeners. Y'all are the real MVPs. 
SHOOTS!
Play Now